You Need To Understand This...
You only need to do one thing to make money online which is to SELL something. 
This has birthed about 3 Online Business Model Anyone can leverage on to make money online:
Then you need to change your questions from, how do I make money online…
To… What can I sell online…⁉️
I've shared about 3 online Business Models… Start with one…
Stay at the top of your potential customers mind
A study shows that prospective customers needs about 7 Touch points before they buy your product or patronize your business. 
The more your potential customers remember your brand from the first interaction, the more likely they are to seek out more information.
Whiteboard Animation Videos helps with retention making your content memorable, It outperforms text, visuals, or any other medium.
According to Online Publishers Association, 80% of viewers were able to recall the message in a video ad they viewed in the past 30 days.
Businesses Owners/Advertisers
Educators /Teacher/ Instructors / Thought Leader / Personal Development Coaches
(The video below teaches how to Create an Elevator Pitch in 10 seconds)
TUTORIAL: How to Set A Reliable and Achievable Goal
Authors/Writers/Content Developers/YouTuber
(The video below is a Keynote from one of the Speakers from Global Leadership Summit)
You can create a video with your own unique voice without showing your face, if you're a shy type (Probably this is the push you need to start your YouTube channel).
You can as well re-purpose your existing contents. 
As an author, you can create a whiteboard animation of key points from your book so as to promote it. Or convert summary of your content or key notes from a Speaking events/ podcast audio/Webinar or even a message recording of a pastor etc. to a Whiteboard Animation Video.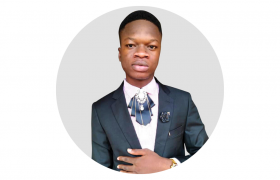 Creative Director of DSP Tech Solutions and Creator of Whiteboard Animations Domination Program.
I'm a Digital Marketing Consultant, I help businesses acquire new customers and convert them to repeated paying customers
In our digital agency we have worked with state corporations like Ogun State Television and we have generated solid 8 figures for ourselves and our clients.
I'm an Instructor that has taught over 300 individuals on topics related to Marketing, Sales, Business, Digital skills over the last 4 years.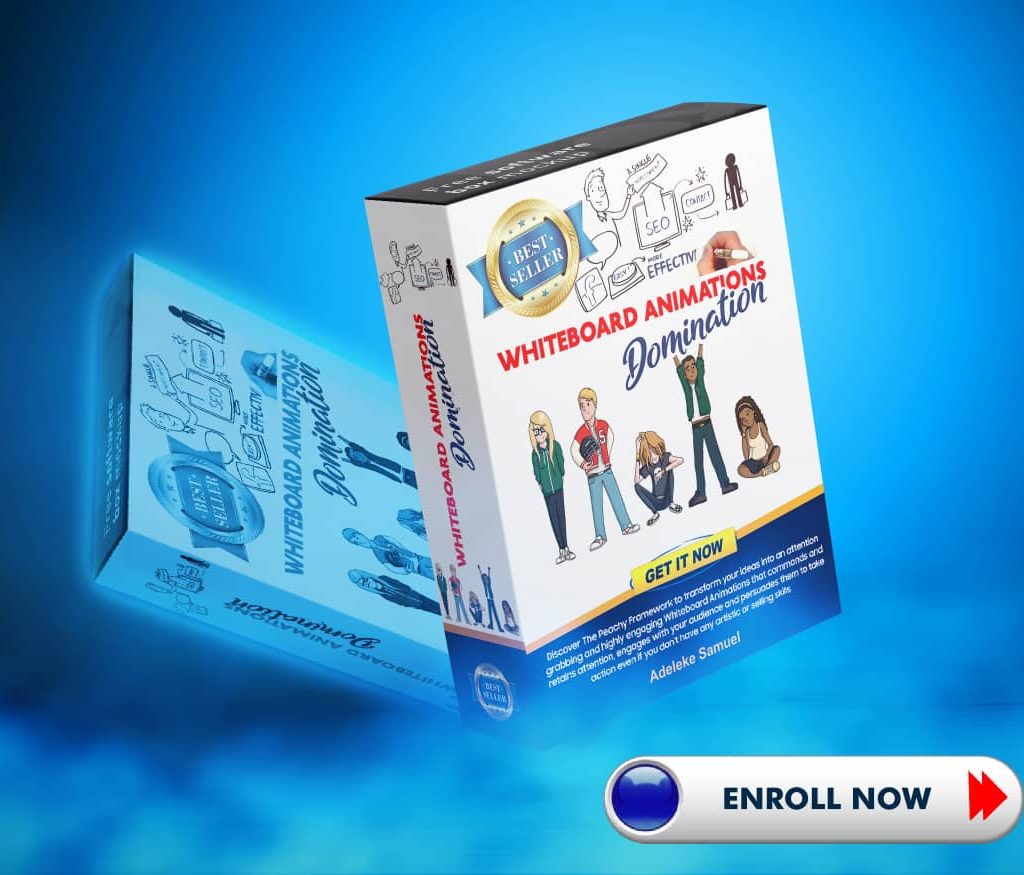 Discover the Peachy Framework To Creatively Produce Attention-Grabbing and Highly Engaging That Attracts and Retain Attention; Engages And Persuades Your Audience; Converts and Increases Sales