Whiteboard Animation/Explainer has been proven to be attention grabbing, engaging, highly converting and cash sucking  marketing tool 
It commands a great deal of attention than any tradition video, this is why many businesses/ Online Marketers use it.
There is no doubt at one point in time or the other you've seen captivating, attention grabbing and highly engaging Whiteboard Animation videos that Wowed you and the next question you've been asking yourself is how to produce yours too.
You see there's no doubt, learning this skill could be intimidating and at the same time overwhelming but with the right training, toolkit and support you can learn and master how to produces yours with ease.
Stay at the top of your potential customers mind
A study shows that prospective customers needs about 7 Touch points before they buy your product or patronize your business. 
The more they remember about your brand from that first interaction, the more likely they are to seek out more information.
Whiteboard Animation Videos helps with retention making your content memorable, It outperforms text, visuals, or any other medium.
According to Online Publishers Association, 80% of viewers were able to recall a video ad they viewed in the past 30 days.
Retain More Viewers Than You Think
Human being has a Attention Span of 8 seconds, 1 seconds lesser to Octopus. This means human being are easily distracted.
Whiteboard Animation engages with the viewer and at the same time retains their attention to see your video till they're persuaded to take your desired action. 
According to statistics, 65% of viewers watch through more than three-quarters of  video.
Isn't it interesting for you to know people are still paying attention to the things they care about! 
People buy from businesses they Know, Like and Trust.
Whiteboard Animations takes care of this, you won't only be showing visuals but as well voice over using your unique voice.
Businesses Owners/Advertisers
(The video below is promoting the service Accounting Hub NG is offering)
This is the solution to your advertising needs if you're on a low budget and want to save money and as well increase sales.
Now you can create attention grabbing and highly engaging videos to promote your business/products/service that attracts new customers and convert them to paying customers without hiring a video producer. Grow your Audience base with engaging videos.
Educators /Teacher/ Instructors / Thought Leader / Personal Development Coaches
(The video below teaches how to Create an Elevator Pitch in 10 seconds)
If you own or manage a personal brand at one point in time you'll need to educate or explain complex topics/subject/concept/phenomenon in a way your audience will understand perfectly well and also retain the knowledge in thei memory.
Whiteboard Animations helps to make complex and sophisticated topics more interesting 
Authors/Writers/Content Developers/YouTuber
(The video below is a Keynote from one of the Speakers from Global Leadership Summit)
You can create a video with your own unique voice without showing your face, if you're a shy type (Probably this is the push you need to start your YouTube channel).
You can as well re-purpose your existing contents you have probably from your book or summary of your content or key notes from a Speaking events/ podcast audio/Webinar or even a message recording of a pastor etc.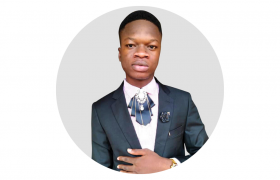 Creative Director of DSP Tech Solutions and Creator of Whiteboard Animations Domination Program.
I'm a Digital Marketing Consultant, I help businesses acquire new customers and convert them to repeated paying customers
In our digital agency we have worked with state corporations like Ogun State Television and we have generated solid 8 figures for ourselves and our clients.
I'm an Instructor that has taught over 300 individuals on topics related to Marketing, Sales and Business over the last 4 years.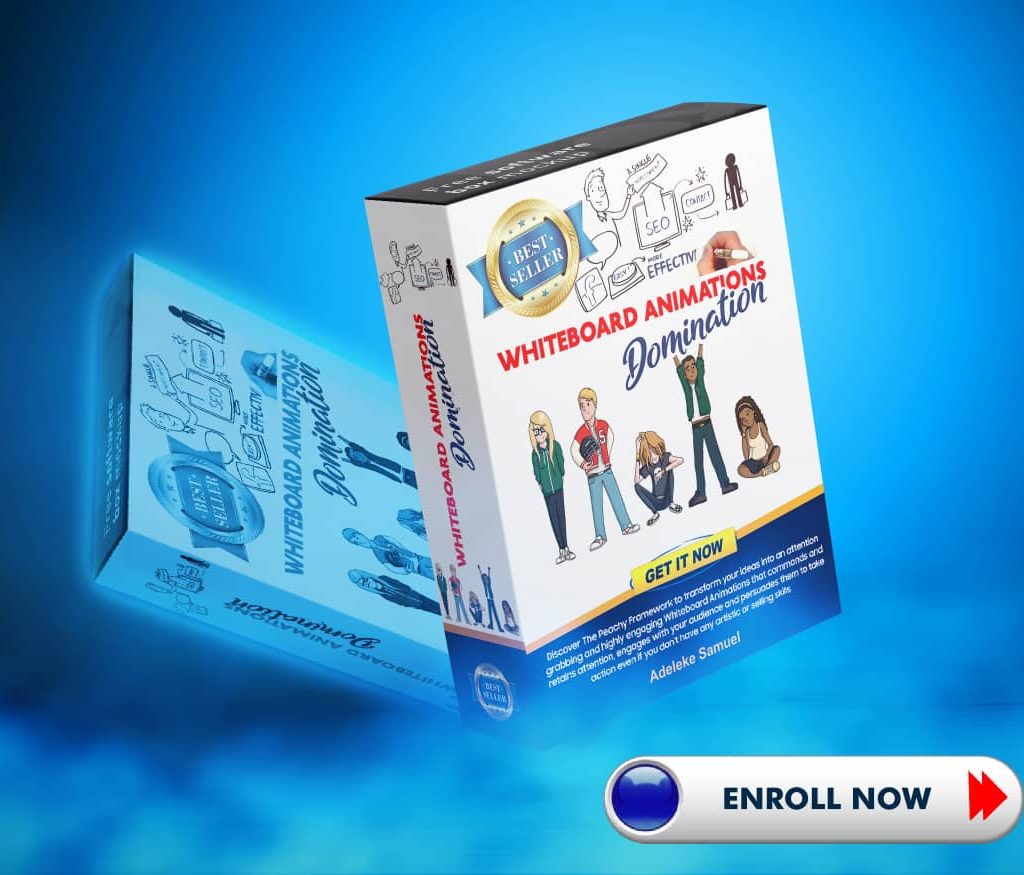 Discover the Peachy Framework To Creatively Produce Attention-Grabbing and Highly Engaging That Attracts and Retain Attention; Engages And Persuades Your Audience; Converts and Increases Sales